PSICLONE
PSICLONE (Pulse Sequence Information-based Contrast Learning On Neighborhood Ensembles) is an image synthesis and intensity standardization framework.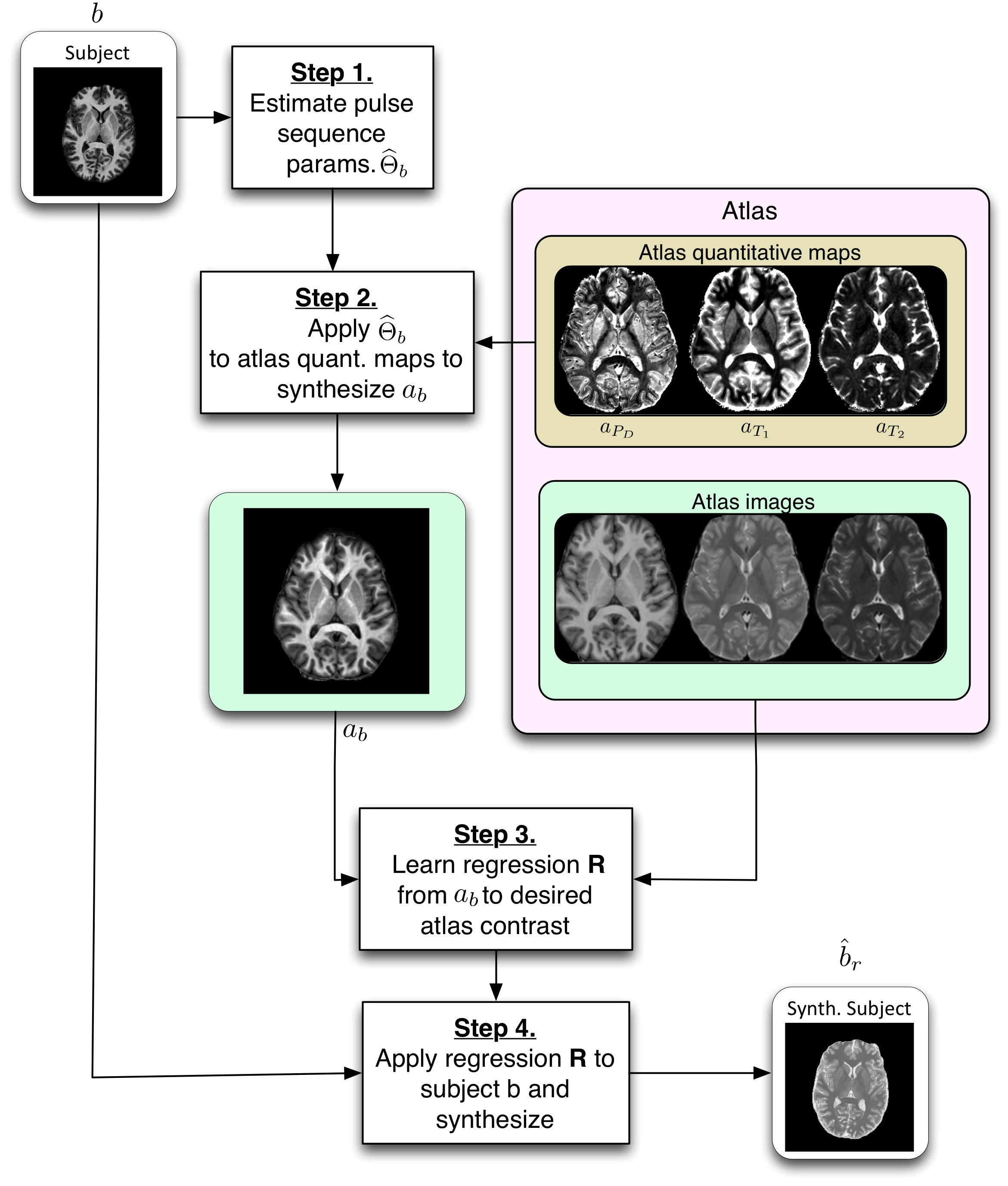 PSICLONE estimates approximate pulse sequence parameters of a given MR image to generate subject-specific training images that are used to train a random forest regression to synthesize a target contrast. The learnt regression is applied to the given image to generate a synthetic or a standardized image.
Paper: doi
Software: coming soon
REPLICA

REPLICA (Regression Ensembles with Patch Learning for Image Contrast Agreement) is a supervised, multi-resolution image synthesis approach that uses random forests as the main regression engine. REPLICA can be used as an image synthesis approach on its own as well as a subroutine in PSICLONE.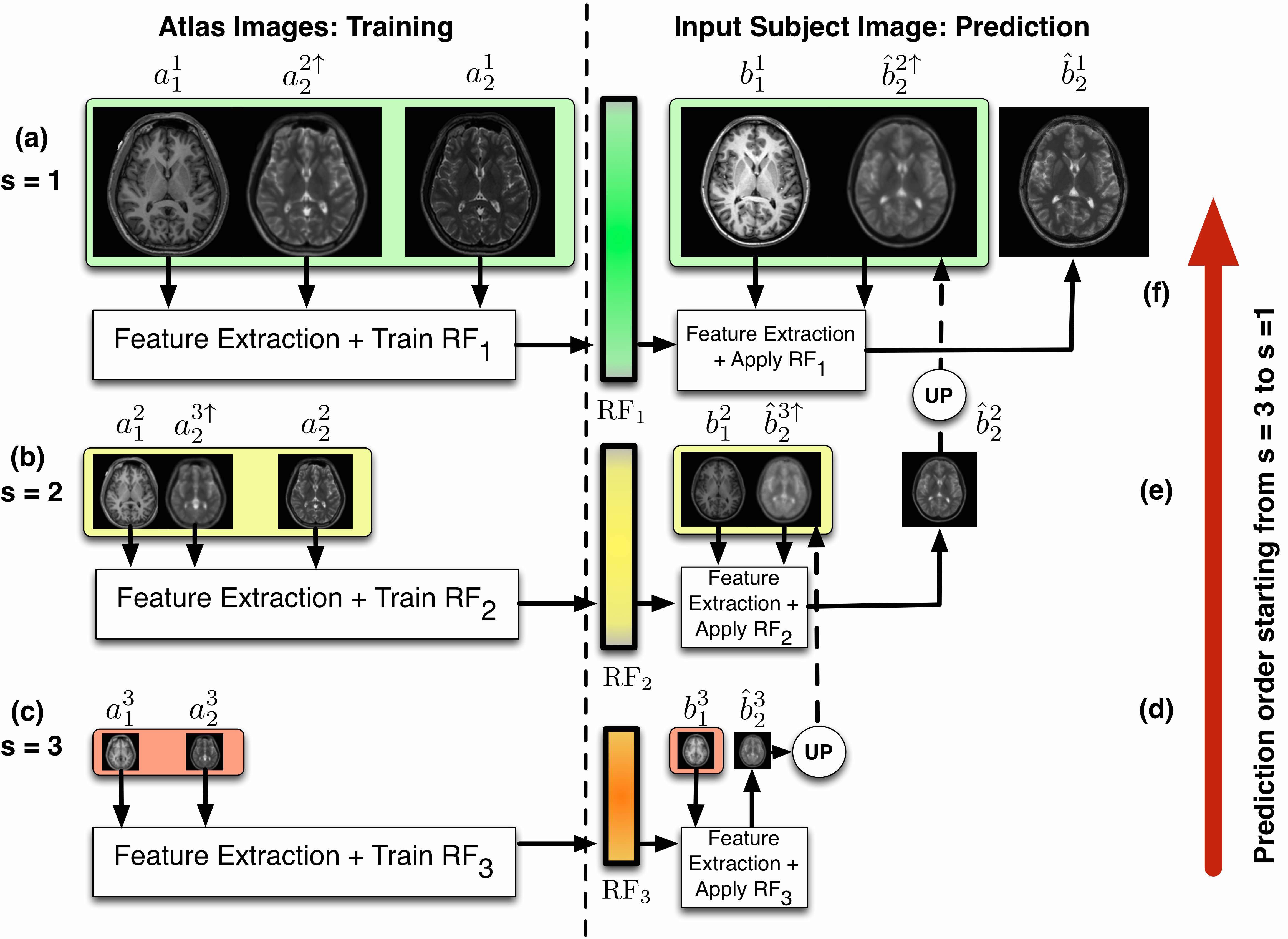 The REPLICA can be adapted to perform example-based super-resolution of MR images as well.
Paper: doi
Software: coming soon